I worked with Gallagher & Associates' UX Department on the ideation and production of six interactive media installations that are located at the Witte Science Museum of San Antonio, Texas.
Deliverables
I was involved in user testing and design iterations. My focus was to observe the users interactions and interpret findings in order to iterate upon the interactive media installations.
I was also involved in the creation of user testing documentation for the client.
A Quick Description of the Interactive Exhibits
The Dinosaur Lab
Visitors can go on their own digital dig to learn about the paleontological sites, tools, and methods to help uncover prehistoric fossils.
The Dinosaur Spinners
Bring prehistoric skeletons to life. Visitors can engage with animated 3-D digital dinos in their natural habitats to better understand the giants that once walked the Earth.
Rock Art
Through vivid projections, visitors are transported to five Texas rock art sites, where they can explore the visual details of the distinct drawings and learn about their meaning—all before the artwork at full scale.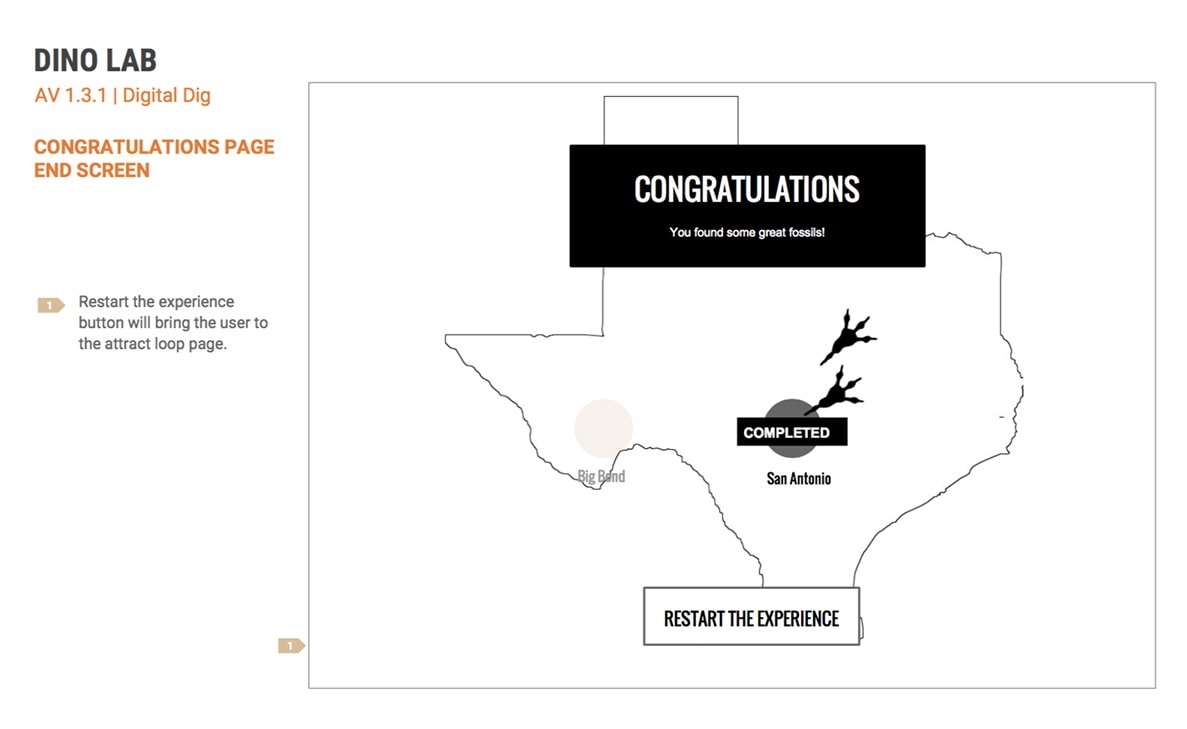 Findings
We recorded user testing via observational notes. For this, we used the Rainbow spreadsheet as our documentation tool. I was in charge of analyzing the rainbow spreadsheet and adding the major findings to the report. Then, the team discussed and added possible solutions.
Contribution
My contribution to the team ensured the following:
The interactive media installations had clear functionality and usability
The interactive media installations had consistent copy and experience flow
Overall user takeaway matched the intended exhibit experiential goals