The sculpture celebrates the beauty of individuals working together in harmony, moving as a single entity, creating something greater than the sum of their parts.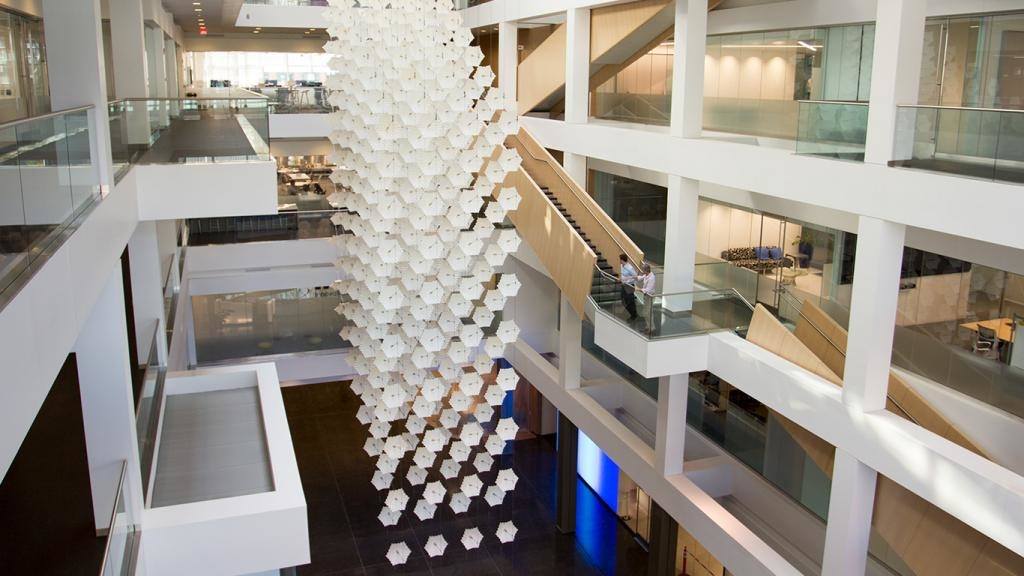 Four hundred kinetic elements form a hanging volume in the sunlit atrium, describing the motions of an invisible flock of birds soaring throughout the space.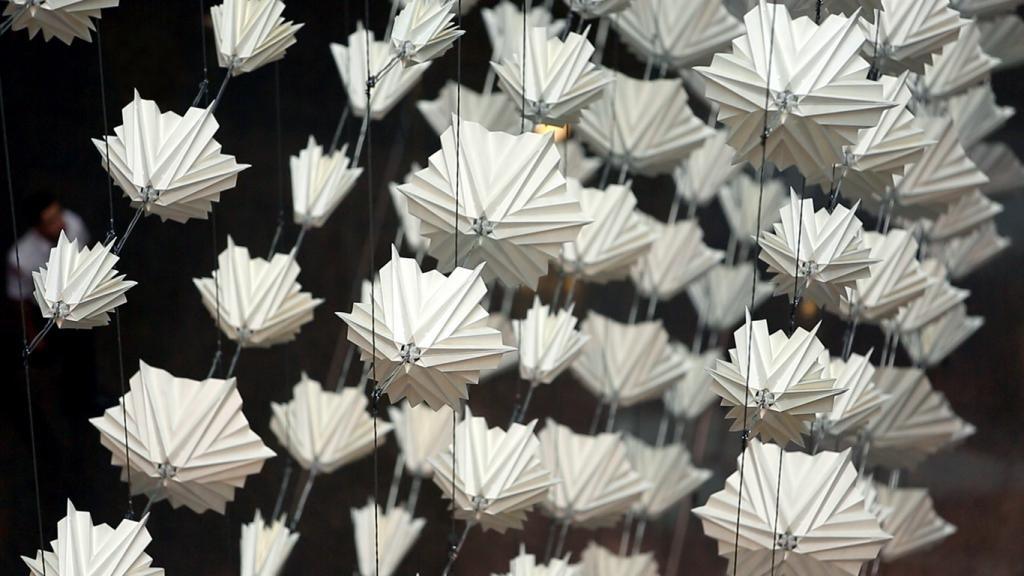 Elements are made from a durable high-density polyethylene membrane which can expand and contract via a silent stepper motor controlled by custom circuit boards.